Bev Jennings
Founder • SEE Company
Proven Leadership, Personal Touch.
Bev Jennings founded SEE Company to partner with business leaders and decision makers in realizing their potential for transformational growth and success while cultivating diversity and inclusion.
Her C-level business knowledge, talent in values-driven leadership, and deep D&I expertise combine to advance clients' strategies, innovation and impact.
In her former role as Head, Global Supplier Diversity & Inclusion at Johnson & Johnson, Bev was a key leader in J&J's becoming the first Healthcare company to join the elite Billion Dollar Roundtable. Bev brings her signature approach and energy to the helm of SEE Company – and with her the vision to see everyone elevate.
Companies, corporations and investors engage with SEE Company for coveted access to its business expertise and principled leadership, harnessing the growth power of diversity and inclusion. The advising, coaching and consulting they receive are rooted in decades of multi-industry experience – delivered with the commitment and candor of a trusted ally.
Diversity-Forward Companies
Diversity-forward companies can be described as high performing large and small businesses who are owned and led by women, people of color, people with disabilities, veterans, or members of the LGBTQ+ family. We help these companies leverage their distinct advantage in establishing richer collaborations with corporations that value their worth.
Inclusion-Focused Corporations
Inclusion-Focused Corporations stand out because of their commitment to diversity and inclusion as a cornerstone of their growth strategy. Corporations like these are true believers in the growth impact made by talented, diverse collaborators. With our help, corporations achieve performance targets, transform their business outcomes, and set industry examples that endure.
People-Centered Investors
Investors who believe in the strategic advantage of people-power as an engine of economic growth, are the kind of investors that benefit from working with SEE Company. People-Centered Investors recognize that the perspective that diverse leaders bring to their work creates the unique opportunities in the marketplace and communities that translate to significant economic impact. We help these investors connect the dots and tap into this talented pool of diversity-forward companies.
Integrated, Tailored Approach.
By working with SEE Company, you will unleash greater performance from your business and Diversity and Inclusion strategies – to spur innovation, create a culture shift and achieve sustainable growth.
No one climbs Everest
without a Sherpa.
You'll strategize with an expert with deep diversity and inclusion knowledge, you'll leverage industry best practices and know-how, and access a potent network to foster growth.
Even leaders need a safe place
to think/feel aloud.
The elusive but important work that great leaders do is internal work. A trusted ally to help navigate that internal universe is an invaluable asset for both leader and business alike.
Let's halve the trials and
double the triumphs.
Benefit from solutions designed especially to meet the needs of your business, in a way that yields sustainable results that can be measured and replicated.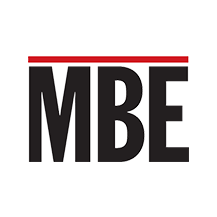 "Her resume is rich with experience and she is highly sought after by many corporate boards"
Minority Business Entrepreneur • Winter-Spring 2020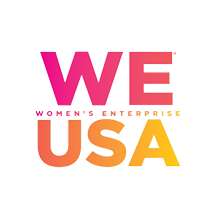 "Bev is extraordinarily creative in developing external partnerships with businesses and associations to create stronger communities."
Women's Enterprise (WE USA) • Volume II, 2020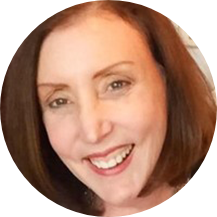 "Bev has been a business advocate on our growth journey. Over the years, she has helped us navigate through challenges with a personal touch and business acumen.
Julie Auslander • Chief Cultural Officer, cSubs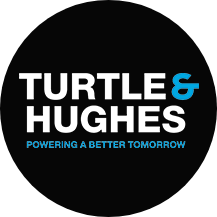 "Her passion for the community, talent in collaborative leadership, and expertise in diversity, supply chain and procurement, will all combine to enhance our board as we set our course for the next 100 years."
Jayne Millard • Chairman and Co-CEO, Turtle and Hughes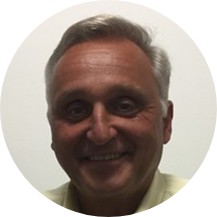 "Bev is a great champion of diversity and inclusion, for people and business development."
Joe Agresta
Assistant Professor, Rutgers Business School
Founder, JNA Leadership Consulting
Former J&J Vice President Procurement Excellence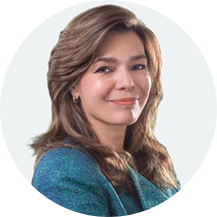 "Bev and I have worked together in developing the Billion Dollar Roundtable Triad initiative. She has a unique ability to envision, inspire and execute. Bev is a servant leader that is guided by strong principles and values. Together we have evaluated investment opportunities and she has been a champion to open doors for our portfolio companies. I look forward to continuing to work together."
Monika Mantilla • Managing Partner, Small Business Community Capital
Bev's career has spanned the healthcare, consumer goods, food service and retail industries. Today, her passion for community, talent in collaborative leadership, and expertise in optimized business operations are combined into a robust initiative that enhances business development, job creation, education and healthcare.
WBE Hall of Fame Award
Bev Jennings was recognized by J&J, as part of the celebration of International Women's Day 2017. As head of the Office of Global Supplier Diversity & Inclusion, Bev mentored up-and-coming women business owners by providing them with guidance to J&J's R&D, business services, marketing and supply chain.
Mentoring Up-and-Coming Women Business Owners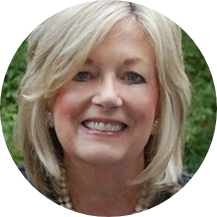 "A seasoned executive who is focused on business growth and inclusivity, Bev Jennings has earned an exemplary reputation among corporations and diverse business owners. Her name comes up continually as a trusted partner who has guided, mentored and challenged women's businesses to deliver strategic excellence. Perhaps more extraordinarily, Bev sets the same goals for herself, reflecting her personal values of responsibility, gratitude and generosity."
Lynthia Romney • RomneyCom PR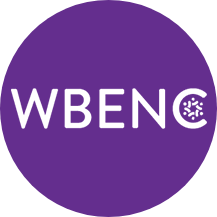 In 2015, the Women's Business Enterprise National Council (WBENC) bestowed the Applause Award to Bev Jennings, honoring her exceptional accomplishments in expanding opportunities for Women's Business Enterprises (WBEs). The award ceremony was held in the National Conference & Business Fair in Austin, TX.
The WBENC Applause Award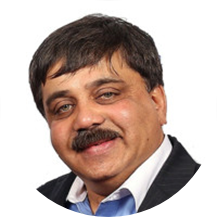 "Bev has been our mentor within the Diversity Alliance for Science Mentorship Program – beyond the expected commitment of a year. She understands the crux of how to sell, especially in Healthcare industry and helped us focus on what we should do and shouldn't. She vetted our products, helped us to re-define our strategy and approach and made our value proposition visible to the buyers within many large corporations known to her. Bev has been a phenomenal thinker, straight shooter, and an extraordinary leader – a mini McKinsey."
Al Limaye • President, LSInextgen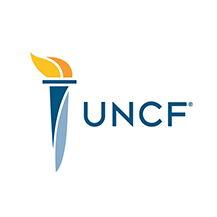 Last July 15, 2019, Bev Jennings, together with business, education, and civic leaders gathered at the Newark Club to support the United Negro College Fund (UNCF) Newark Mayor's Masked Ball, an annual fundraising event to help New Jersey Students with the necessary resources to get to and through college. The event was hosted by Newark Mayor Ras J. Baraka.
UNCF Masked Award
Get in Touch
Reach out whether you are ready to get started,
or you have a question or two. Happy to help.
SAY HELLO
3820 Williamsburg Park Blvd
Jacksonville, Fl 32257